OLSH sisters Asia/Pacific/Australia meeting in Kiribati on Climate Change
January 18, 2017
By Sarah Menassa-Rose
No Comments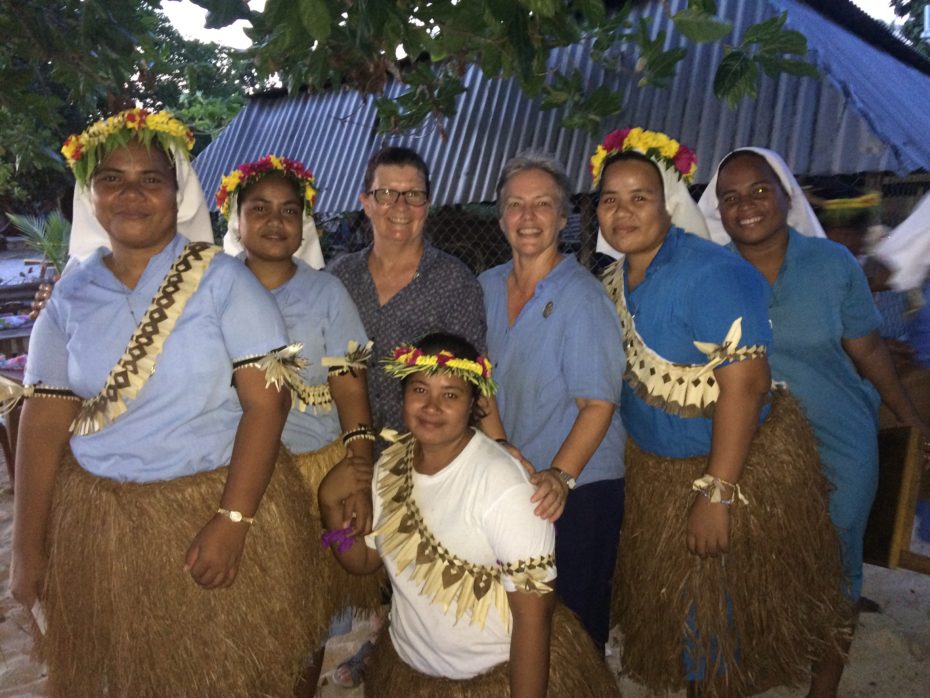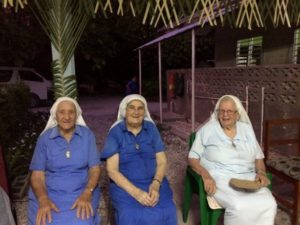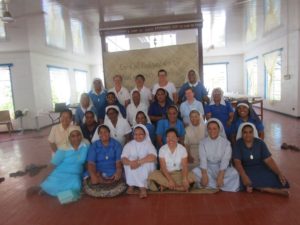 The Sisters arrived at OLSH Convent Teaoraereke, Tarawa for the APA (Asia, Pacific, Australia) Conference on Monday 8th November. Sisters came from the Generalate, PNG, Indonesia, Philippines, Japan, Samoa, Marshall Islands and Australia joining the other local participating Kiribati sisters. There was such a wonderful welcome, beautiful Opening Mass and a lovely meal, with lots of singing, dancing and laughs.  This uplifting spirit was very evident throughout our time in Kiribati.
On Tuesday, the participants walked to MSC House where for the next eight days the presentations, discussions, group work and the APA meeting were held. The focus for the Conference was Climate Change. There were numerous people from Kiribati who presented topics connected with Climate Change, including; Creation and Science, Risk management and implementation of plans related to climate change in Kiribati and combating coastal erosion and ways of improving water resource management. We were challenged to think and see climate change as something real and happening now with some heart moving stories of how climate change is adversely effecting the Kiribati people's way of life, livelihood, their security (including where they live) and access to fresh water etc.
The participants were taken to different places on Tarawa for us to see the eroding seawalls, contaminated fresh water wells, places where people had previously lived and are now covered by water and places where mangroves have been planted to try and protect the existing seawalls. The participants were eager to help in a practical way so a few mangrove planting excursions were organised.
After the Conference the APA meeting was held with the main topic being ways all of us can help the people and Kiribati Province. More information will come out about this in the near future.
On different days (and nights) we were taken to visit the sisters in the other communities in Tawara. Where ever we went the hospitability was outstanding with the sisters going to great lengths to welcome us and make us feel at home.
The Conference and meeting were so well organised and the accommodation and meals were really good. Sr Benetata and all the sisters involved from the different communities made our time in Kiribati, enjoyable, interesting and informative in every aspect and are to be congratulated and thanked for such a successful gathering.
Philippa and Lorraine