Arop Water Project, PNG
April 13, 2017
By Sarah Menassa-Rose
No Comments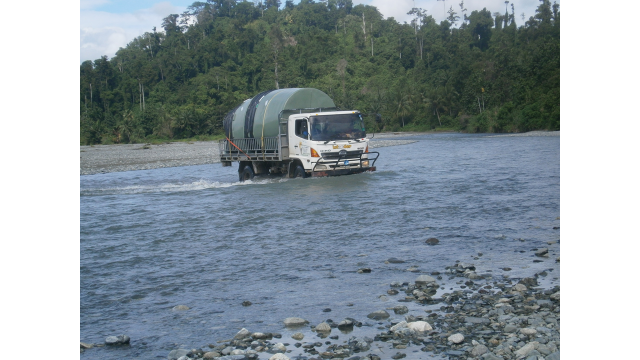 The formal launch of the Arop Water Tank Project occurred Sunday 14th August, 2016.  The water project was a major need highlighted by families of Arop and the Presentation Sisters.
Generous contributions, donations and fundraising from International Presentation Sisters Association through the 'Friday Fast' along with many schools throughout Australia, was greatly appreciated.
With the assistance of Presentation Sisters, Caritas PNG/Aitape Diocese, Arop families and Presentation Sisters 'Friends of Nano' working together for the arrival and setting up of the tanks during July 2016 the tanks were brought across the Yilingi River and through challenging roads and terrain all to bring great hope to families and villages in Arop.
Arop Village is situated west of the Aitape shoreline and has a population of 3,497. Life is challenging as the people moved inland after the tragedy and destruction of the 1998 tsunami.
The relocation of the new Arop village on a swampy area caused increased poverty and hardship through the lack of clean and safe water for drinking and cooking.
Arop now has 17 water tanks (9,000L) which will improve the health and well-being of people through the use of fresh rain water and sanitation.
Presentation Sisters Arop, PNG.